Quality Digger Hire in Harlow
Quality Digger Hire in Harlow
When planning and undertaking a building or construction project, it's likely that you'll require a reliable digger or excavator to assist you in groundwork, demolition and removal as you complete your project. At Orbital Equipment Ltd, we have over 20 years of experience in the construction industry and have a huge portfolio of excavator and digger hire in Harlow to suit many requirements – whether you need a mini digger for work in smaller spaces, or a large excavator to help with large-scale demolition tasks. Not only do we have over 700 machines available, but the range of diggers we have for hire are some of the highest performing machines in the industry and come with the latest design and specification as standard. So, whatever the size, scale, or type of construction project you're planning on, our digger hire in Harlow is guaranteed to have the right machinery for you.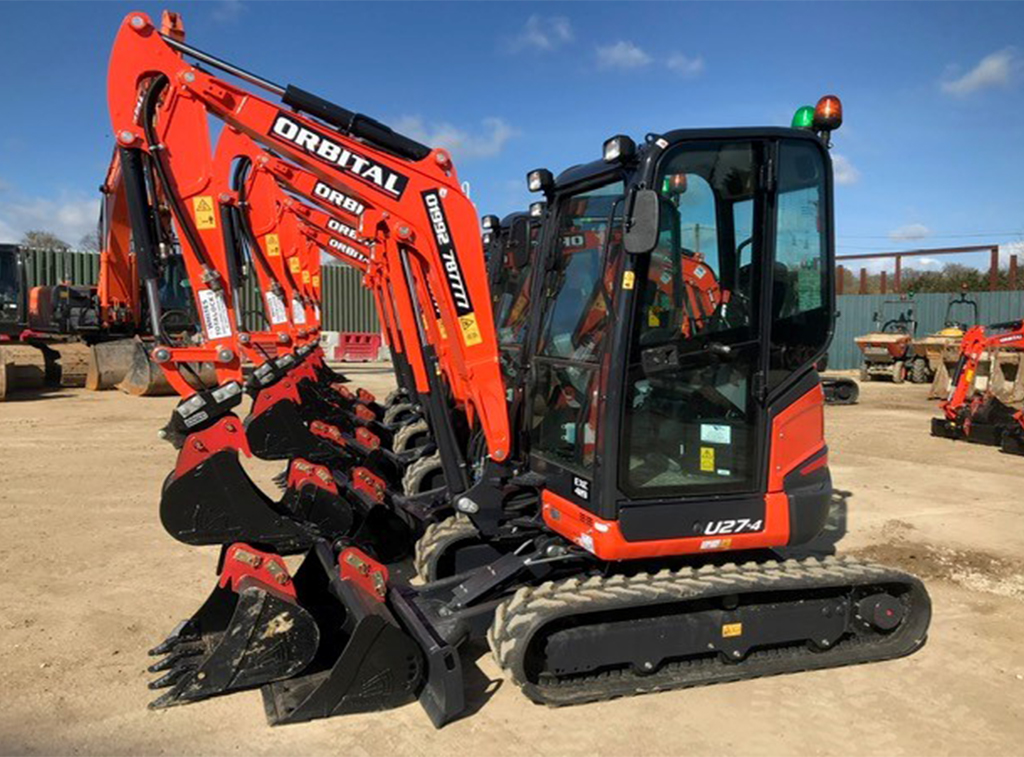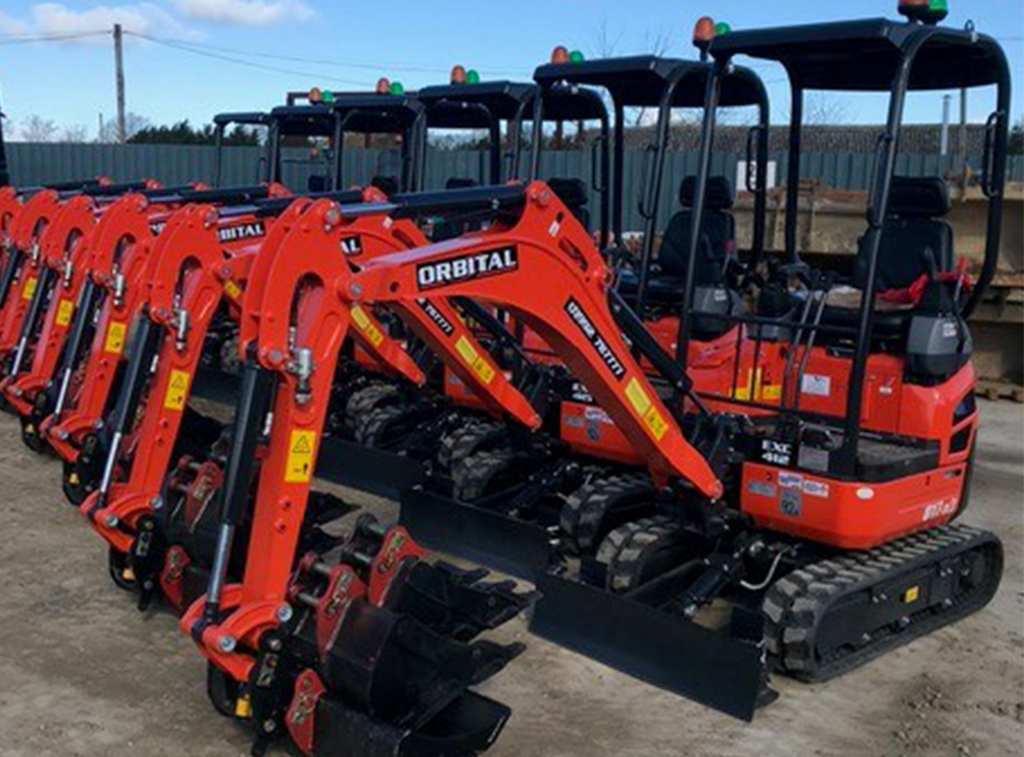 Our range of digger hire in Harlow includes:
Mini Excavators for tight spots, light demolition, gardening, and renovation
Midi Excavators for swimming pools and large-scale projects
Large Excavators for demolition, heavy-duty purposes and for lifting earth and large objects
Wheeled Excavators for mid-sized construction requirements
The process for your digger hire in Harlow couldn't be simpler and there are only a few simple steps to follow:
Contact us and discuss your digger hire requirements
Receive your free quotation
We will agree on a price before authenticating your ID
We will arrange a date for delivery of your digger hire in Harlow
Your excavator will be delivered, along with your operator if required
It couldn't be simpler!
Why choose us for your Mini Digger Hire in Harlow?
Whether you are a trade or DIY client, we can offer mini digger hire in Harlow that ranges from mini excavators, as well as large-scale options, to suit projects of any size, scale and complexity so please don't hesitate in contacting us today to see how we can help!
Free Quotations
At Orbital Equipment Ltd, we understand that a construction or building project can be a costly task to undertake, which is why we offer free quotes on all of our services to ensure that our micro digger hire in Essex is right for you.
Over 20 Years of Experience
With over 20 years of experience, you can rest assured that we have a huge amount of industry knowledge available. Additionally, the diggers we have available for hire are the highest-performing machines on the market.
Operated Hires
All of our experienced operators are CPCS – qualified with a wide variety of knowledge that specialise in areas such as utilities/pipe construction, groundwork, paving, landscaping, motorway, construction and more!
Included Service & Maintenance
Our machines and attachments are regularly serviced and maintained by our own highly skilled staff, at our on-site workshop or by our fleet of mobile engineers, meaning that they are in the best possible condition.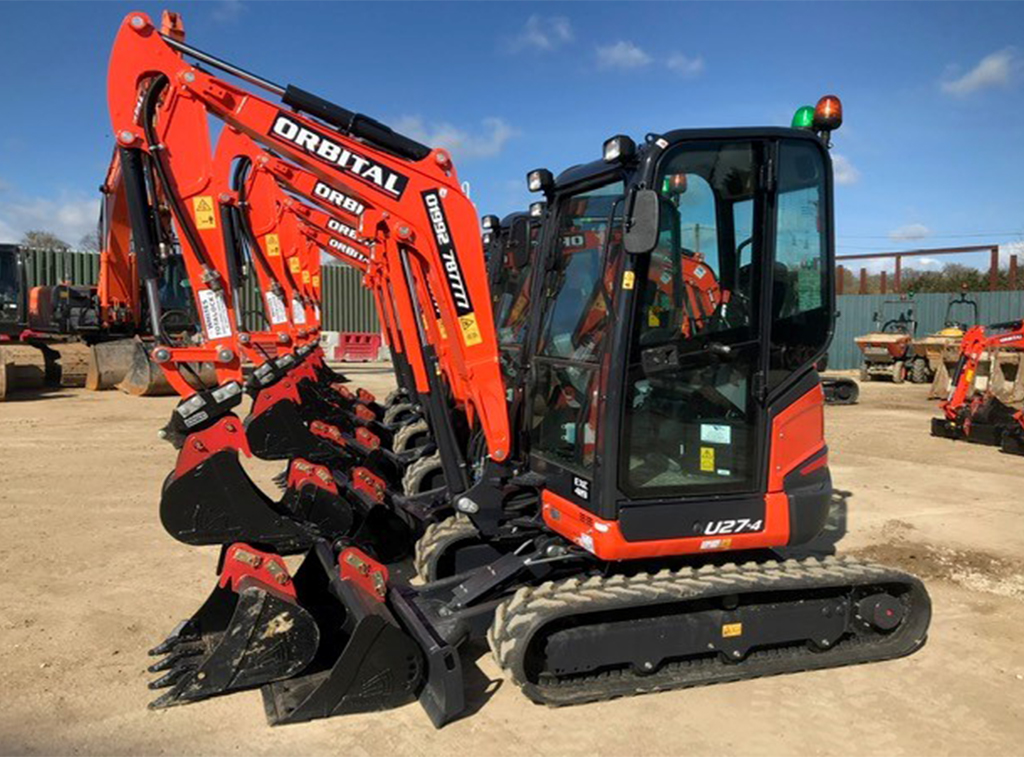 Our Digger Hire in Harlow
Over the last 20 years, our portfolio of digger hire in Harlow has grown exponentially and we are now known as one of the UK's leading plant hire companies. Quality, safety, and competitive rates of hire are at the heart of our business and with the investments we have made and research we have conducted over our many years, we strive to give our customers the machines they need to get the job done. The diggers that we have available for hire have grown to over 700 items in the past 20 years and range from ¾-tonne mini diggers to 50-tonne large diggers.
Digger Hire in Harlow FAQs
Testimonials From Our Customers
"Great knowledge of all plant and equipment . Quick & efficient when hiring to any client!"

George Doyle
"What can I say about this company? As a woman who who only knows her legal stuff and business and had no idea about 8 ton diggers I found them impeccable in every way. Dan the man was excellent. He guided me through every step from hire to delivery. Their human approach is second to none and their service first class. Thank you guys for a great service. We will surely be back."

Katia

Pottys Diner, Potter Bar
"Staff very knowledgeable quick fast turnaround"

Kevin Mead